EXCLUSIVE AUDIO: Hear The 911 Calls After Waka Flocka Shooting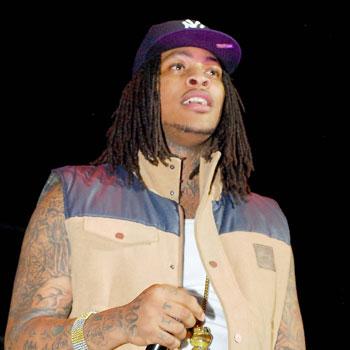 We've got two 911 calls made to Charlotte Mecklenburg police in the wake of last week's shooting involving rapper Waka Flocka.
As RadarOnline.com previously reported, at least six shots were fired in a February 16 gun battle involving the rapper and his entourage in East Charlotte, North Carolina. Five people were subsequently arrested in connection with the shooting.
Article continues below advertisement
Police said the rapper, whose real name is Juaquin Malphurs, was at a local store (Car Stereo Warehouse) to have a stereo system installed in his tour bus, prior to shots ringing out.
Hear the 911 call on RadarOnline.com
In the first call, a woman who witnessed the incident, said she saw a black male was "shooting a gun" in front of a pawn shop. She said the man was wearing a black sweatshirt, and had his dreadlocks tied up into a ponytail.
"He was holding a handgun from what I can see," the woman said.
Article continues below advertisement
Hear The First 911 Call To Police
Caution: The second call contains mild profanity.
A second caller, a man who identified himself as "Anthony," said, "Y'all need to get the police out here ... they just had a major shootout over here" and that he saw "guys shooting back at each other."