Cynthia Nixon And Fiancée Welcome Baby Boy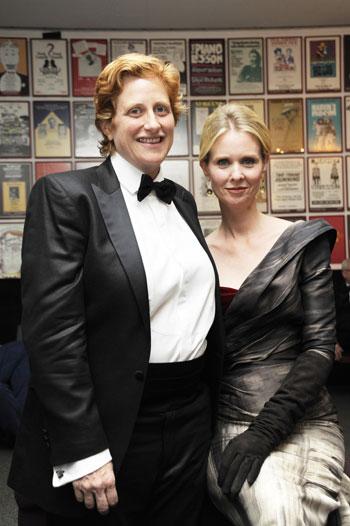 Sex And The City star Cynthia Nixon is a mom – for the third time!
Nixon's fiancee, Christine Marinoni gave birth to a healthy baby boy, named Max Ellington Nixon-Marinoni on Monday February 7, the actress' rep confirms to RadarOnline.com.
Although Marinoni, 43, is a first time mom, Nixon has plenty of diaper changing experience!
Cynthia has two children, Samantha 14 and Charles 8, from a previous relationship, with photographer Danny Mozes.
Article continues below advertisement
Nixon began dating Marinoni, an education activist, in 2003, the couple announced their engagement on May 17 at the Love, Peace And Equality Rally in New York City.
With regards her decision to embark on a same sex relationship, Nixon has said: "In terms of sexual orientation I don't really feel I've changed... I'd been with men all my life, and I'd never fallen in love with a woman. But when I did, it didn't seem so strange. I'm just a woman in love with another woman."