DON'T FOLLOW ME ON TWITTER! Facebook Founder Mark Zuckerberg Gets Restraining Order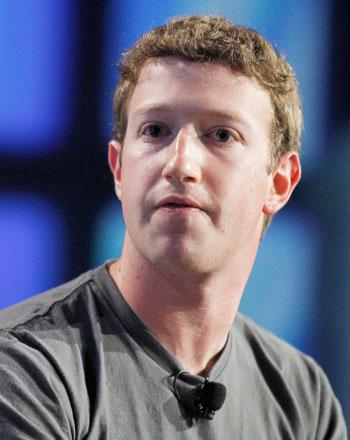 Facebook wunderkind Mark Zuckerberg has obtained a restraining order against a Californian man who he says has been stalking him, RadarOnline.com is reporting.
The 26-year-old billonaire filed legal papers claiming Pradeep Manukonda, 31, tried to "follow, surveil and contact Mr. Zuckerberg using language threatening his personal safety," so much so he fears for his safety and that of his girlfriend Priscilla along with his sister.
Article continues below advertisement
ON YOUR RADAR: The 25 Most Charitable Celebrities
Facebook security also "intercepted" Manukonda at Zuckerberg's Palo Alto, California, home on January 24.
"Just as he (Mark) was about to walk up the front steps," the court papers state.
While Zuckerberg is not listed as a friend of Manukonda on the social networking site he created, the former Harvard student's sister Randi still is.
Randi works on marketing, politics, current events & non-profits for Facebook.