Charlie Sheen's Remarks 'Borderline Anti-Semitism' Says Anti-Defamation League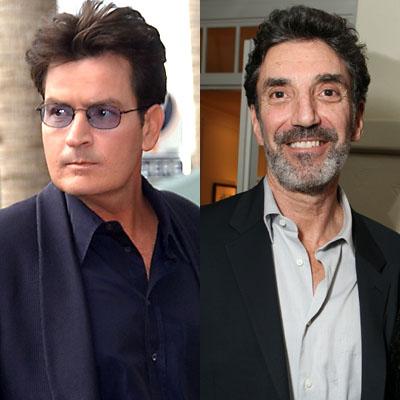 Charlie Sheen's recent tirade against Two and a Half Men creator Chuck Lorre was at the center of CBS and Warner Brothers shutting down the show for the rest of the season and his insistence on calling Lorre "Chaim Levine" has raised the issue of anti-semitism.
Charlie denies he is anti-semitic, pointing out that Lorre's real name is Charles Levine and that Chaim is the Hebrew name for Charles. But his out-of-nowhere usage of the Hebrew name is raising questions and has prompted a response from the anti-defamation league.
Article continues below advertisement
"By invoking television producer Chuck Lorre's Jewish name in the context of an angry tirade against him, Charlie Sheen left the impression that another reason for his dislike of Mr. Lorre is his Jewishness," said ADL National Director Abraham H. Foxman.
"This fact has no relevance to Mr. Sheen's complaint or disagreement, and his words are at best bizarre, and at worst, borderline anti-Semitism."
On Thursday, CBS and Warner Bros. suspended the Emmy Award-winning show in the wake of his radio rant during an interview with host Alex Jones which Sheen gave from the Bahamas while on holiday with Natalie Kenly and pornstar Bree Olson.
CBS and Warner Bros. released a statement, saying: "Based on the totality of Charlie Sheen's statements, conduct and condition, CBS and Warner Bros. Television have decided to discontinue production of Two And A Half Men for the remainder of the season."
LISTEN TO CHARLIE'S STRANGE INTERVIEW HERE (NSFW)
Production had already been halted last month when Sheen agreed to home rehab after he was rushed to the hospital after a days-long 36-hour cocaine and booze bender.