VIDEO: New American Idol Cast Reveals How It All Came Together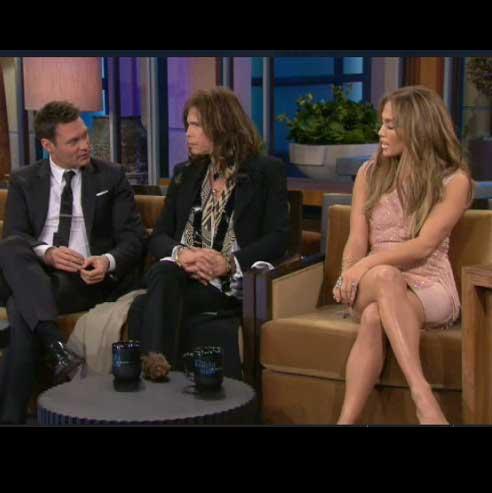 The revamped cast of American Idol -- returning host Ryan Seacrest and judge Randy Jackson, alongside the show's big name acquisitions, Steven Tyler and Jennifer Lopez -- appeared on The Tonight Show with Jay Leno Monday, and chatted with the late night host about how the new judges' panel of the longtime Fox hit was assembled.
Watch the video on RadarOnline.com
Lopez said she "just got a call from the show's creator Simon Fuller," and "wasn't sure at first.
Article continues below advertisement
"I heard how much of a diva Ryan was!" joked Lopez, who said that "after she really thought about it ... she thought it would be a blast."
The Aerosmith singer, on the other hand, said he'd just got out of Betty Ford, and had began working on a project with ex-judge Kara DioGuardi. She tossed out the notion he could be a host, Tyler said.
Seacrest said he and Jackson "certainly voted for both of them" to join the cast, and according to Jackson, the Lopez and Tyler signings impressed none other than Simon Cowell, who said producers made "two great choices" in inking the hitmakers.