Kara DioGuardi Writing Memoir About American Idol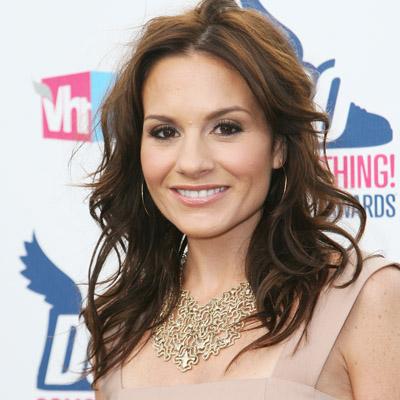 This one should be a page turner. Former American Idol judge Kara DioGuardi will release a memoir in 2011 titled A Helluva High Note: Surviving Life, Love, And American Idol, RadarOnline.com has learned.
DioGuardi – who infamously once bared her bikini clad body on the hit show – left in somewhat mysterious circumstances at the end of Idol's tenth season.
And now it looks like she wants to set the record straight about what life was really like working with Simon Cowell and her fellow judges.
Article continues below advertisement
The well-known song-writer claims her autobiography "is meant to inspire others to take chances to succeed."
She joined the hit show for Season 8 and quickly established herself as a household name before (allegedly) resigning, claiming 'I feel like now is the best time to leave Idol'.
But many insiders claim that when the show's guru Simon Cowell also decided to quit, Idol 's returning executive producer Nigel Lythgoe no longer wanted her as a judge.
Just last month, DioGuardi announced that she will serve as a judge on a new singer/songwriter competition called Going Platinum, which will air on the Bravo network.
A spokesman for It Books a division of publishers Harpers Collins told RadarOnline.com: "We can confirm that we have a release date for A Helluva High Note: Surviving Life, Love, And American Idol for April 26, 2011.
The new series of American Idol will see Steven Tyler, Jennifer Lopez, Randy Jackson judge America's musical hopefuls while Ryan Seacrest will return as the show's host.