VIDEO: First Look - Katie Couric On 'Glee'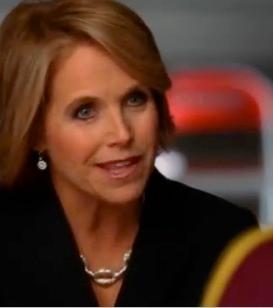 Katie Couric is one of the most highly-touted guest stars coming up on Glee, and RadarOnline.com has a look at the news queen's appearance.
Katie is well-known for breaking into song and dance at any excuse, and she made her love of Glee well-known to the show's creative team.
They took her up on the challenge and wrote her into the show.
Her episode, airing after the Super Bowl, will feature the CBS Evening News anchor dancing with Mr. Schuester (Matthew Morrison) and being misidentified as Diane Sawyer by none other than Sue Sylvester (Jane Lynch).
Article continues below advertisement