REPORT: Katie Couric To Appear On Glee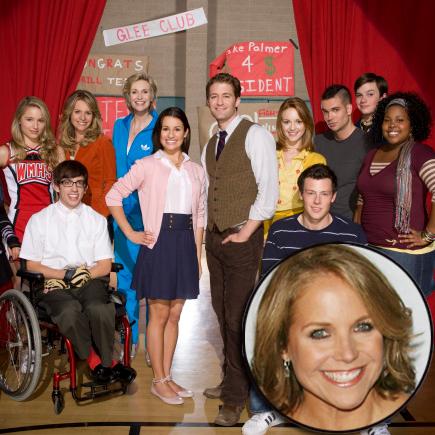 CBS anchor Katie Couric will reportedly play herself on Fox's smash hit Glee in a storyline involving stern coach Sue Sylvester (Jane Lynch).
"The deal is done, and Katie will make a cameo as herself," a source told the NY Post of the cameo. "It will be filmed very soon."
Couric is a huge fan, according to the paper, and watches the show with her daughter.
The Fox breakout hit has already attracted some high-profile guest stars in its' first two seasons, including Broadway standouts Kristin Chenoweth and Idina Menzel; Hollywood stalwarts Gwyneth Paltrow and Neil Patrick Harris; and pop star Britney Spears.
Article continues below advertisement
The episode, according to the paper's source, is likely to air following the Super Bowl February 6.
RELATED STORIES: