Tom Brady Takes In Broadway Play -- During AFC Playoff Game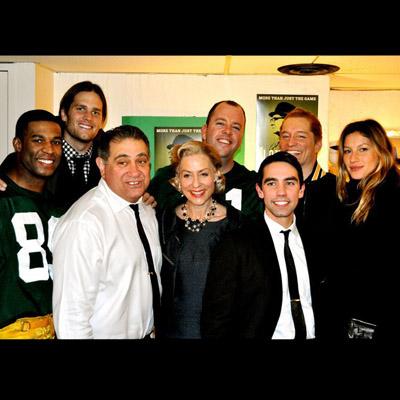 Shouldn't he have had something better to do?
New England Patriots star QB Tom Brady chose NOT to watch Saturday's cliffhanger New York Jets-Indianapolis Colts showdown -- in which the Jets advanced with a last-second field goal to meet Brady & Co. in the second round of the NFL playoffs.
Instead of studying up on his next challenger, the football lothario took his Brazilian supermodel wife Gisele Bundchen to New York's Broadway for a night of culture!
Article continues below advertisement
At least Tom can say the play he attended -- Lombardi -- has a strong connection to the gridiron: it's based on Pulitzer Prize-winning author David Maranissbio's biography of legendary football coach Vince Lomardi, When Pride Still Mattered: A Life of Vince Lombardi.
Now that he's done sending his regards to Broadway, the three-time Super Bowl champ can focus on those pesky Jets, who have miraculously made it this far despite a season defined by scandal.