'Skins' Advertisers In Mass Pull-Out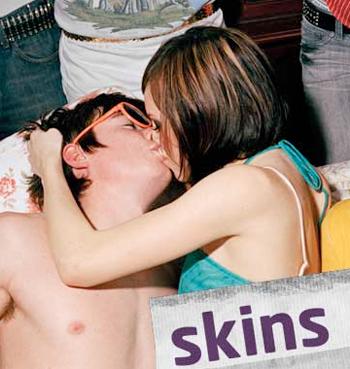 Wrigley gum, General Motors and H&R Block are the latest advertisers to pull out of Skins, the highly controversial new MTV series, RadarOnline.com has learned.
They've joined Taco Bell who led the retreat.
"It was never our intent to endorse content that would offend consumers," the folks at Wrigley said in a statement released Saturday. The company had advertised its Extra and Orbit chewing gums in the premiere episode.
Article continues below advertisement
As RadarOnline.com reported, that first episode last Monday drew 3.3 million viewers, a blockbuster number for a cable show.
But since then, groups like the Parents Television Council have been lambasting Skins for its sexy content in a show being "marketed directly to children."
VIDEO: Critics Call Skins 'Child Porn'
MTV so far hasn't blinked. The net faced similar criticism during the early days of Jersey Shore, and while some advertisers also pulled out of that show, others got in line to get in on the game once the reality show proved to be a hit.