Charlie Sheen Missed Work Wednesday Morning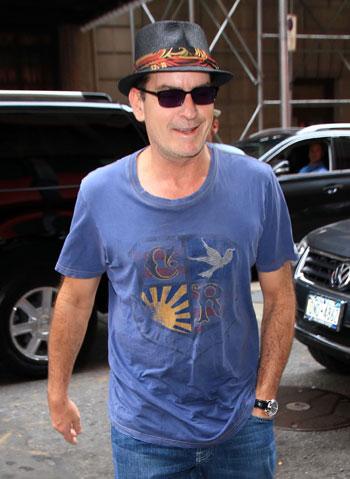 After a wild weekend with porn stars and booze in Las Vegas, Charlie Sheen missed his call time at work Wednesday morning, calling in sick to producers of his hit TV show Two and a Half Men RadarOnline.com has learned.
Sheen apparently told the producers that he needed to see a doctor and would be at a rehearsal in the afternoon, according to website Deadline Hollywood.
His rep told the site: "Charlie woke up this morning with an ear infection, and he will go see his doctor first, and then go to the set."
Article continues below advertisement
Following his out of town party with porn stars, Charlie nearly missed his call time on Tuesday said The Wrap who went on to report that producers of the show have expressed concern about him.
CBS and Warner Bros. Television brass is "worried" about how to proceed with their sitcom star, according to sources. Options discussed include sending Sheen to rehab or even shutting down the show.
Sheen currently commands a reported $2million per episode and it has been one of the network's top-rated programs for the past eight years.