Gwyneth Paltrow, Sophia Bush Connected To Tucson Tragedy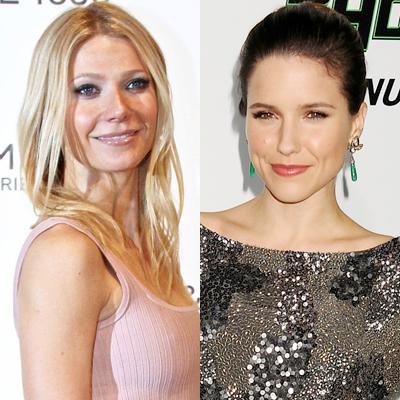 Actresses Gwyneth Paltrow and Sophia Bush are both connected to victims in the Tucson shooting rampage that left six dead and 14 injured, RadarOnline.com has learned.
Rep. Gabrielle Giffords, the 40-year-old congresswoman who was in a medically-induced coma after the Saturday shooting, was first cousins with Gwyneth's late father, director Bruce Paltrow.
"Although I have never had the pleasure of meeting congresswoman Giffords, my thoughts and prayers are with her and her family as well as the other victims of this horrible act of senseless violence," the Country Strong star told ET in a statement Sunday.
Article continues below advertisement
In another prominent connection to the tragedy, we've learned that Christina Taylor Green, the 9-year-old victim, and Bush, the One Tree Hill star, were second cousins.
"There are no words to explain what my cousin's family is going through in Arizona. How can this be? Violence is never the answer," Bush Tweeted. "She was my 2nd cousin... Devastating."
Green was also the granddaughter of baseball lifer Dallas Green, who managed the Philadelphia Phillies, New York Yankees and New York Mets, and served as a general manager for the Chicago Cubs.
"We thank everybody from the bottom of our hearts for their friendship, thoughts, and prayers, especially the Phillies and our extended family in baseball," Green said in a statement Sunday. "Somehow we will get through this, but right now our little 9-year-old granddaughter is not here, and we're having a hard time with that."
Stay with RadarOnline.com for more updates on this story as they happen.