PHOTOS: President Barack Obama Looking Much Thinner – See the Photos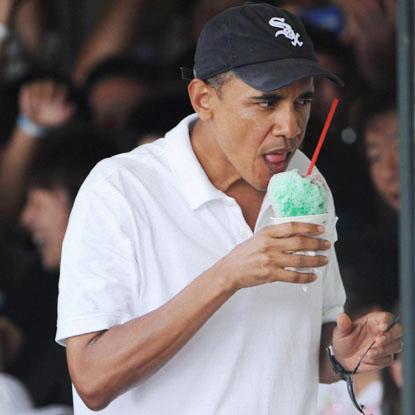 While some of us are trying to make good on our resolutions to lose weight, the commander-in-chief could stand to put some on.
President Barack Obama looked rather gaunt in new photos as he enjoyed a family vacation in Kailua, Hawaii on Monday to kick off 2011.
Mr. Obama, 49, wore a Chicago White Sox baseball cap, shades, shorts, flip-flops and a white polo shirt that hung off his wiry frame as he snacked on shaved ice.
Article continues below advertisement