VIDEO: President Trump?!? The Donald's Thinking About It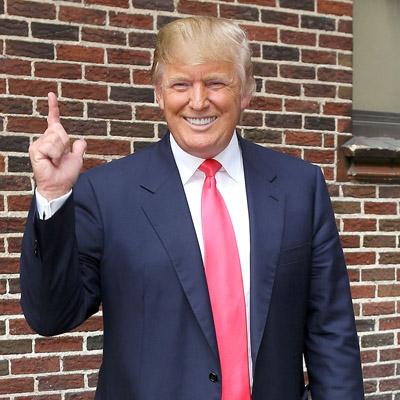 Donald Trump told Good Morning America Thursday he's "thinking about" running for the United States presidency in the 2012 election, as he said the country has lost respect in the eyes of the world's other nations, a situation he feels he can remedy.
Watch the video on RadarOnline.com
Asked about a Web site recently launched to promote the possibility of his candidacy -- ShouldTrumpRun.com -- The Donald candidly told GMA's George Stephanopoulos, "Ill tell you, I am thinking about things."
Article continues below advertisement
Trump said China is "getting away with absolute murder ... we're rebuilding China ... we tax China, we'll pay off their debt very quickly ... we have the cards, I don't think the bankers have the cards."
Asked about a similar flirtation with the Oval Office in 1999 as an Independent Party candidate, Trump said he really didn't want to run that year and "was lucky that I didn't do it."
He said a presidential candidacy "could be fun because I'd like to see some positive things happening for the country."
He said of current U.S. President Barack Obama: "Initially he was popular, but we cannot let the rest of the world beat us up," adding "the country's like a whipping post right now."
And as for another prospective 2012 candidate by the name of Sarah Palin?
"She's very interesting," Trump, who mentioned he'd likely run as a Republican, said. "I see what she does."
The billionaire New Yorker said he'd have a clearer idea by next June.