VIDEO: Sarah Palin's Alaska Scores Big Ratings - Nearly 5 Million Watch Premiere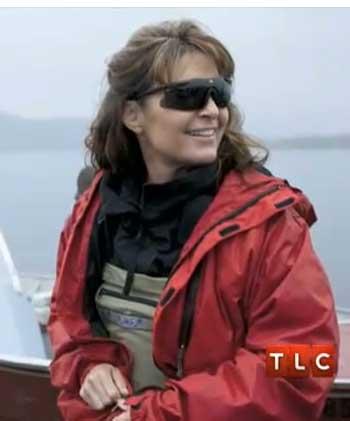 Love her or hate her, one thing's for sure - people love Sarah Palin's home state of Alaska - or maybe just the thought of the Republican lightning rod coming face-to-face with a grizzly bear.
TLC says that nearly 5 million people tuned into the premiere of her reality TV series Sarah Palin's Alaska Sunday night.
The show - which follows Palin and her family on different adventures in the Alaskan wildlife - scored a 3.5 rating, which translates into 4.96 million households, an impressive number, but especially for cable.
Article continues below advertisement