Man Accused Of Shooting Congresswoman Giffords Appears In Court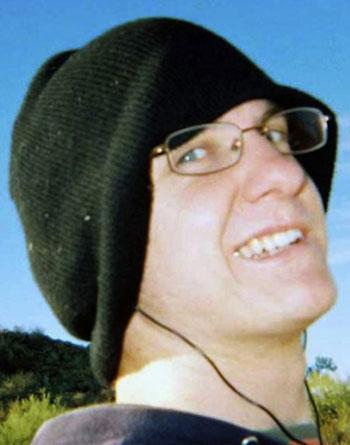 The man accused of killing six people and wounding 14 others, including Congresswoman Gabrielle Giffords, appeared in a Phoenix federal courtroom on Monday where he answered questions and a judge set a future court date.
With his head shaved, Jared Lee Loughner entered the Arizona courtroom in shackles and wearing a tan prison uniform, CNN reported. His eyes were "darting back and forth," but he spoke in a "strong voice" when questioned by the judge.
Article continues below advertisement
When the proceedings began, the judge asked him if he was Jared Lee Loughner and he replied "Yes, I am Jared Lee Loughner."
Loughner's family was not present in the courtroom.
A CNN reporter, who was inside the courtroom, said Loughner answered the judge's questions in a "strong voice," and seemed to be "all there mentally. Robotic if you will."
The reporter also noted that the judge said none of the Arizona judges wanted to hear the case and recused themselves because of their relationship with U.S. District Judge John Roll, one of the victims.
Jared Lee Loughner, 22, is accused of opening fire outside a Tucson, Arizona grocery story where Giffords was holding a meet and greet with constituents on Saturday. Six people were killed, including a federal judge, one of Gifford's staffers and a nine-year-old girl - 14 others were wounded in the shooting.
On Monday, doctors at the University Medical Center said Representative Giffords remains in critical but stable condition.
Article continues below advertisement
As RadarOnline.com exclusively reported, Loughner's former teacher said he was a "deeply disturbed" person.
Ben McGahee taught Loughner at Pima Community College last summer and told RadarOnline.com his thoughts about his former student.
"I, like most people, was shocked to hear about the shooting, but when I heard that Jared Loughner was responsible, I was not surprised at all.
"He was a deeply disturbed young man who had serious issues and he was the type of person who would commit this kind of horrific crime."
The six people dead in the wake of the desert massacre are U.S. District Judge John Roll, 63; 9-year-old Christina Taylor Green, who was born on 9/11, Giffords' aide Gabe Zimmerman, 30; Dorothy Morris, 76; Dorwin Stoddard, 76; and Phyllis Schneck, 79.
On Monday at 11 am EST, President Barack Obama led a nationwide moment of silence for the victims and their families on the South Lawn of The White House.