VIDEO: Katherine Jackson Compares Dr. Conrad Murray's Trial To Michael's Molestation Ordeal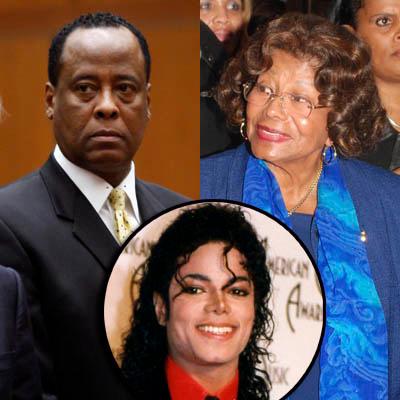 As Dr. Conrad Murray prepares to fight the involuntary manslaughter charge against him in Michael Jackson's death, Katherine Jackson told ABC News Tuesday that watching Murray go through the legal process rehashes the same painful emotions she felt while watching her late son defend himself against accusations of pedophilia in the 90s.
"It's been a difficult time for me ever since my son passed," Katherine said. "When I'm in that courtroom I can't stand to look at Murray. I go because I love my son -- I just feel I have to be there.
Article continues below advertisement
"It's the same way when they was accusing him of molesting, molestation... I was there every day."
Watch the video on RadarOnline.com
Katherine, who's been bringing up Michael's three kids (Prince, Paris and Blanket) following the singer's June 25, 2009 death, said her son did a good join raising the trio.
"Michael's children are good children, and he raised them out of love and understanding," she said. "I don't have a hard time with them, because they know what, how their father had them raised, and their very respectful and also it's a difference today."
She said that if they want to follow in their father's show biz footsteps, they'll have to wait a few years.
"I wouldn't let them go into business at this early of age, like Paris wants to be an actress," she said. "And I don't think Michael would have let her: He talked about how he didn't have a childhood, how he wanted to... play more."
Murray will be in Los Angeles Superior Court Tuesday for his arraignment hearing in connection with Jackson's death.
Murray has repeatedly denied any wrongdoing, and is expected to plead 'not guilty' Tuesday.