Judge Denies Request For Restraining Order Against J.Lo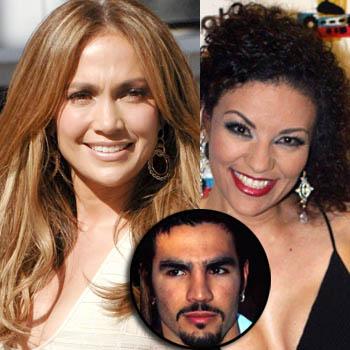 A judge denied a request for a temporary restraining order against Jennifer Lopez in Los Angeles court on Friday.
RadarOnline.com was on the scene at Superior Court as Claudia Vasquez, the onetime girlfriend of J.Lo's ex husband Ojani Noa, lost her bid for a TRO against the singer/actress.
The judge ruled that this was not an emergency situation requiring a TRO. Vasquez is seeking to make a movie or TV show about J.Lo's life and says she is unfairly prohibited from doing so by previous rulings, which is why she sought the TRO.
Article continues below advertisement
Vasquez's side was encouraged Friday when the judge set a date for a hearing to challenge an injunction against Noa that is also being applied to Vasquez. That hearing will take place Feb. 4.
The injunction was issued during a previous court battle and was a default judgment against Noa. It prohibits anyone with knowledge of the ruling from saying anything negative about J.Lo.
Lawyers for Vasquez argued that the injunction is overly broad and unconstitutional.
As RadarOnline.com first reported Vasquez filed suit against J.Lo for $10 million earlier this month, charging that the star has interfered with a movie deal. She amended that suit to include a charge that she has also been restrained from a TV deal.
J.Lo and Noa have been locked in litigation for years, most of it centering around home video of J.Lo taken by Noa. The tapes have been described as racy and supposedly include a scene of J.Lo without pants. He is prohibited from releasing the tapes.