Exclusive
EXCLUSIVE: Jennifer Lopez Sued For $10 Million By Ex Husband's Girlfriend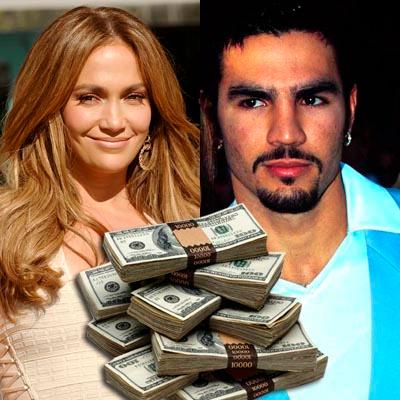 Jennifer Lopez is being sued by Claudia Vazquez, the girlfriend of her ex-husband Ojani Noa, RadarOnline.com is reporting exclusively.
The $10 million lawsuit will be filed in Los Angeles on Wednesday.
Vazquez charges that JLo interfered with a motion picture contract between Vazquez, Noa and Ed Meyer.
JLo has been caught in a litigation nightmare with her ex, as she has sought to keep him from making public home video of the beautiful singer/actress.
Article continues below advertisement
RadarOnline.com was first to report that the home videos include JLo flashing her privates, according to Meyer.
The new lawsuit also has a personal dimension. Lopez hates Vazquez according to Meyer, and once called her a "whore."
"Vazquez has met Jennifer Lopez on many occasions. They hate each other," Meyer told RadarOnline.com exclusively. "Jennifer Lopez called her a 'whore' to a Univision reporter last year.
"She met Jennifer Lopez the first time when Jennifer Lopez walked in on her (Claudia Vazquez) and Ojani Noa having sex in the Hancock Park mansion that Ojani lives in. Jennifer was dating Ben Affleck ... at the time."
Vazquez is listed as co-producer on the not-off-the-ground project featuring the Jlo tapes. That project has been the cause of a protracted legal battle between JLo and her ex. Vazquez was sent a cease and desist letter by JLo's attorney, according to Meyer.
"We believe that this entire lawsuit against Ojani and I over the Movie and the 'Sex Tapes' Home Videos centers around Jennifer Lopez's hatred for Ojani Noa dating Claudia Vazquez," Meyer told RadarOnline.com.
The new lawsuit will allege that JLo mis-stated facts to the Court to obtain a restraining order that interferes with the movie project.
Ojani and Vazquez have been dating for 10 years.
RELATED STORIES: