Gary Collins Busted For Felony 'Dine & Dash'; See His Latest Mug Shot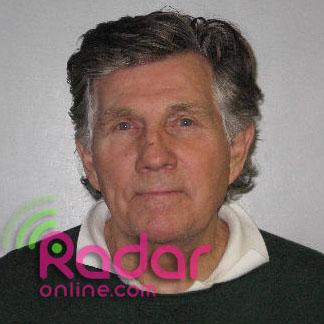 Former TV host and actor Gary Collins has been busted again -- this time for stiffing a restaurant -- and RadarOnline.com has his latest mug shot.
Collins, 72, was arrested in Biloxi, Mississippi on Tuesday night, after trying to walk out of a restaurant without paying the bill for $59.35.
The restaurant staff followed Collins into the parking lot and called the cops.
Collins' 'dine-and dash' proved to be a big mistake on his part because refusing to pay a restaurant bill for anything over $25 in Mississippi is actually a felony offense in that state.
Article continues below advertisement
A statement released by Biloxi Police Department read:
"On 04 Jan 2011, Biloxi Police arrested television personality Gary Collins of Beverly Hills, CA, and charged him with defrauding an innkeeper. Mr. Collins allegedly ordered food at Jazzeppi's Restaurant on Porter Ave., and left without paying his bill of $59.35. Refusing to pay a restaurant bill of more than $25.00 is a felony according to MS law. According to employees at Jazzeppi's, they reminded Mr. Collins as he left the restaurant that he needed to pay his bill. They followed him into the parking lot but he refused to stop. He was incarcerated at Harrison County Jail with a bond of $5,000 bond per Judge Fountain."
Collins first found fame as an actor in the 1970s on TV shows such as The Sixth Sense and Born Free, among others. In 1980's, he revived his career by hosting The Miss America Pageant and Hour Magazine, for which he won an Emmy as Outstanding Talk Show Host in 1983.
Collins has hit hard times recently -- he has been arrested three times and convicted twice of DUI -- since his career went into a tail-spin.
Article continues below advertisement
He pled no contest to driving a motor home drunk following his arrest Jan. 31, 2009, in Santa Barbara County, California, and was put on four months probation and ordered to wear a GPS ankle bracelet.
PHOTO: Willie Nelson's Mug Shot After Latest Pot Bust
In January 2008, he served four days in a Glendale, Calif., jail for what was his second DUI conviction at the time.
Records show that he was also convicted of a DUI in Malibu, 2004, also - he is married to Mary Anne Mobley, a former Miss America from Brandon, Mississippi.