Exclusive
EXCLUSIVE: Real Housewife NeNe Leakes Recent Pregnancy Scare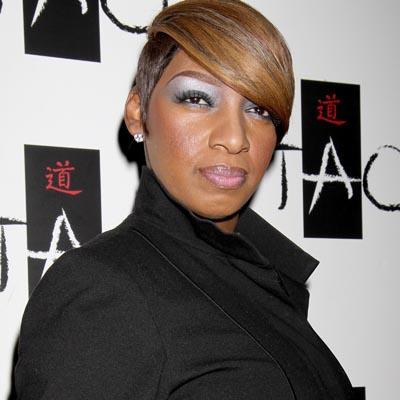 Real Housewives of Atlanta star NeNe Leakes was at the center of a pregnancy scare recently and it wasn't by her husband Greg Leakes, RadarOnline.com can exclusively reveal.
The reality diva – who is on the verge of divorcing Greg – was terrified that she might have fallen pregnant at the worst possible time.
NeNe has been linked with Chicago Bears defensive end Charles Grant in recent times although he has denied any involvement with the reality actress.
Article continues below advertisement
Ironically, RadarOnline.com recently revealed how NeNe 'flipped-out' after she discovered her son Bryson had got his girlfriend pregnant because she did not believe that the child was actually his.
A source told RadarOnline.com: "NeNe was in a real panic because she thought that she was pregnant and the timing could not have been worse.
"Fortunately, it turned-out that she was just late and she was really relieved when she found out that she was not in fact pregnant.
"Things between Greg and her are at an all time low - they are arguing about money and have both retained lawyers.
"He is now demanding $500,000 because he believes that he spent at least that amount in establishing NeNe as a household name over the years.
"But she does not believe he should receive anywhere near that figure and there is a real stand-off – if she had gotten pregnant then this would have given Greg fresh ammunition.
Article continues below advertisement
"It's now only a matter of time before one of them files for divorce because this situation cannot go on for much longer."
VIDEO: NeNe And Iman Talk Golden Globes Fashion
As RadarOnline.com previously reported Gregg's son Damian Leakes has admitted his father's marriage to the former stripper was over.
Damian said: "She wants to keep the house and move on with her life. They're trying to portray it as 'we're not getting divorced' and they're trying to work it out right now, but that's not the case."
EXCLUSIVE: Shakeup On The Real Housewives Of Atlanta
Damian's father was divorced at the time he met NeNe, but soon after their introduction at the gentleman's club where Damian said he father worked, his family were kicked-out of the picture.
He added: "Once he met her he kicked us out of the house," Damian claimed.
MUGSHOT: NeNe Leakes's Son Bryson Bryant
"The young siblings went to my mom's, and he just ran off to start a whole new life literally in front of our faces."