EXCLUSIVE PHOTOS: Shore Looks Like A Swell Time! Justin Bieber Makes Waves In St. Lucia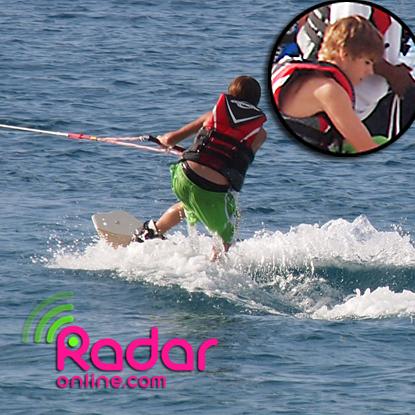 Article continues below advertisement
"Justin was pretty good," said an onlooker, also staying at the BodyHoliday LeSport Resort. "He's really quite proficient and looked llike he was having a great time."
VIDEO: Justin Bieber Makes Big Splash In Tiny Chatroom
He tweeted about his day in the surf saying: "Sick day!!@liltwist punched out though and only went tubing. I hit the wakeboard with @lordbieber. Jumped the wake."
The 16-year-old singer kept eager fans at bay with two of his bodyguards in tow as he enjoyed the afternoon on the private beach with two of his male dancers.