Selena Gomez; 'I'm Not Dating Justin Bieber!'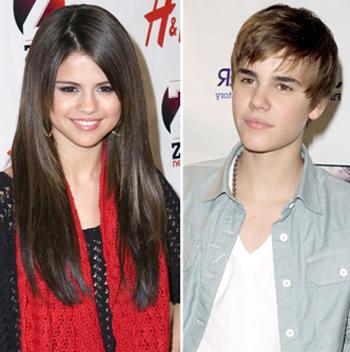 Every teenage girl in the world can stop crying now---RadarOnline.com has learned that Justin Bieber and Selena Gomez are NOT dating.
The pop stars have been friends for years but rumors last week had them much more than that after they were spotted having breakfast together at an IHop in Philadelphia.
"It was pancakes. Who doesn't like pancakes?" Gomez told MTV News Friday. "We were both performing in the same place so
Article continues below advertisement
we went and had pancakes together. That's all it is. All innocent."
If that's not enough to put dating rumors to rest, Gomez has previously said that Biebs is more a brother and than boyfriend to he. She started looking out for home right after he arrived from Hollywood.
"I love Justin. When he first started to come over from Canada his manager contacted me and he just said that he would like to meet me and he was just such a good kid," she told MTV in February. "And I feel like a big sister now, 'cause I want to protect him. So I'm always very cautious with him, but he is so talented and he's so sweet. Now he's just become one of my good friends."