Justin Bieber To Make VMA Debut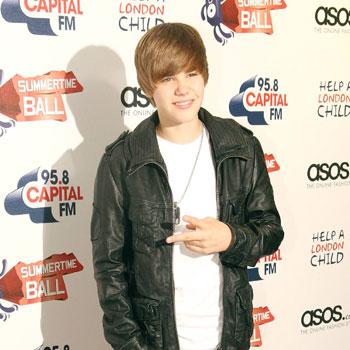 Justin Bieber will be fulfilling a pop star right of passage on September 12 when he performs at the 2010 MTV Video Music Awards.
"I'm excited to be performing at the VMA's. It is all still unbelievable because last year I went for the first time and no one knew who I was," said Bieber.
"Just really shows that dreams can come true and what incredible dedicated fans I have. I'm a lucky guy and grateful. Now I just want to get on that stage, have some fun in front of my heroes because at the end of the day I'm still a kid, and still a fan. Thanks."
Article continues below advertisement
VIDEO: Tom Cruise and J-LO's Must See MTV Movie Awards Song-And-Dance Routine
Bieber will hopefully fulfill his award winning dreams as well: he is nominated for Best New Artist.
Win or lose, he will joining a high-profile roster of performers including Kanye and Drake.
Ke$ha, Ashley Greene, Emma Stone, Penn Badgley, Selena Gomez, and Ne-Yo are all set to present.
The show will air on MTV on September 12 at 9:00PM (Live ET/Tape Delayed PT).