EXCLUSIVE: Lindsay Lohan Feels 'Pressured' To Return To Work Post Rehab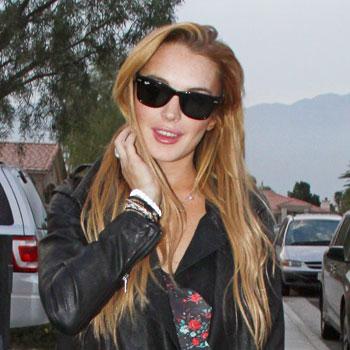 Lindsay Lohan is about to be released from the Betty Ford Center, but RadarOnline.com has exclusively learned that the Mean Girls star is facing unwanted pressures to return to work earlier than she would like.
"Lindsay is feeling pressured to go back to work as soon as she leaves rehab," a source close to the 24-year-old actress told RadarOnline.com.
"She knows that people are depending on her for money, and they expect her to go right back to working in Hollywood to start making money," the source said.
Article continues below advertisement
As RadarOnline.com previously reported, Lindsay has turned down many job offers lately, from appearing on Dancing With the Stars to backing out of the Linda Lovelace biopic Inferno. She is planning to expand her leggings and purse lines into shoes, but she is stressed about generating income.
"Lindsay knows people depend on her to make money, and she feels like people want her to jump back into the Hollywood mix.