Exclusive
EXCLUSIVE: Lindsay Lohan Causes Uproar In Community By Moving To Venice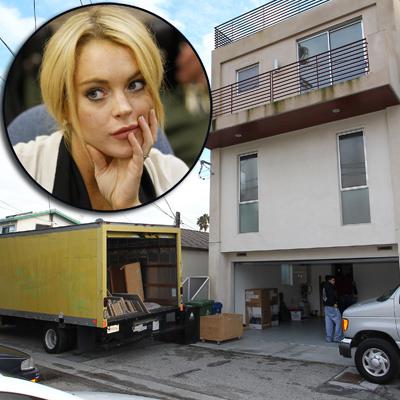 Lindsay Lohan is only two days out of rehab and already she's causing a stir in the beachside community of Venice where she's setting up her new home, RadarOnline.com is reporting exclusively.
Lohan's swanky new pad is right next door to ex-girlfriend Samantha Ronson, who showed her distaste to the hoards of photographers on Monday, but she's not the only one upset about the 24-year-old actresses move.
Article continues below advertisement
"We usually don't do celeb stuff, but got a lot of emails on this one... so... Lindsay Lohan is moving to Venice?" a local neighborhood website YoVenice wrote in an article titled "Paparazzi Infestation Coming To Venice?"
"UGH! Hope she learns to chill out while she's here. And also hoping Venice doesn't attract all of young Hollywood!" one commenter wrote.
Hollywood celebs such as Rosario Dawson, Emile Hirsch, Anna Paquin and Tim Robbins prefer residing in the quaint beachside town as an escape from the paparazzi and Lohan's move may put a damper on their privacy.
"People move to Venice to get away from Hollywood and we pride ourselves on our seclusion," one resident told RadarOnline.com.
"Lindsay Lohan represents exactly what everyone here is trying to escape."
The Mean Girls star holed up in an upscale Los Angeles hotel Monday after her release from the Betty Ford Center in Rancho Mirage, California and is expected to move into her 3,100 square foot, four bedroom apartment sometime this week.
Article continues below advertisement