Exclusive
EXCLUSIVE: Levi Won't Stoop To Bristol's Level After Attack, Says Rep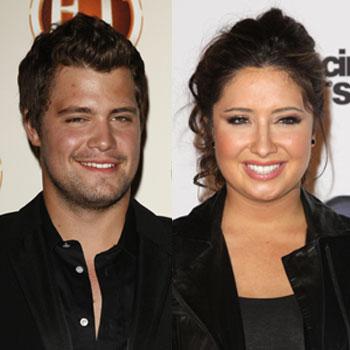 It has felt like there could be a war of the words brewing recently between Bristol Palin and Levi Johnston – but if there is it will be a one sided fight.
In an exclusive interview with RadarOnline.com Levi's manager, Tank Johnson says that his 20-year-old client is refusing to dignify Bristol's recent comments about him being an absentee father, and is choosing to take the moral high road.
Bristol recently told a radio station that "since Dancing With the Stars Levi's seen his son at most three times."
Article continues below advertisement
Tank denied her allegations and said Levi spends as much time with his two-year-old as he can, and went on to dish out some advice to both Bristol and her family.
"The Palins need to take the high road. There's a child involved in this and Levi is not going to stoop to this level," he said. "The Palins like to fight. They can say whatever they want to say.
"But Levi is not going to dignify their comments with a response."
And as for Bristol wanting to change Tripp's last name from Johnston to Palin, Tank said that wasn't going to happen.
"Levi has his son and that isn't changing. It is what it is."
As RadarOnline.com previously reported Bristol announced Tripp's desired new last name on her Facebook page: "Tripp Easton Mitchell Palin… PALIN!!!"
However, a source close to Palin confirms that there won't be a legal name change: "That will not be happening, legally that would actually take a lot of work and despite all the rumors Bristol and Levi are actually getting along pretty well just now."