EXCLUSIVE COURT DOCUMENT: Charges Against Cindy 'Rodeo' Steedle Dropped, Case Closed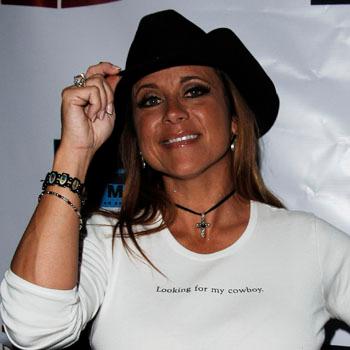 Former Rock of Love contestant Cindy "Rodeo" Steedle will not be charged with stealing her ex-boyfriend's car following her October 14, 2010 arrest, RadarOnline.com can exclusively report.
In a letter obtained exclusively by RadarOnline.com, Cindy is informed that her case has been "closed."
Click Here To Read The Court Document
The reality star had signed up to use a public defender to represent her, and the letter was from the Flint (GA) Circuit Public Defender's Office advising her "that the charge(s) that were pending against you in the above-referenced case in the Henry County Superior Court have been No Billed. This means your case has now been closed."
Article continues below advertisement
Cindy was arrested at a bar called Tongue & Groove in Atlanta, Ga. on an outstanding warrant after her ex-boyfriend filed a complaint accusing her of stealing his car along with his gun safe. The Rock Of Love contestant was later taken to Henry County Jail and was released after posting bond.
This wasn't the first time Steedle has found herself dealing with the legal system.
Two months prior to this incident, RadarOnline.com exclusively learned that Rodeo filed a complaint against Michael Lohan. Steedle accused Lohan of inappropriately touching her on her butt and raising his hand to hit her, and a second complaint against him for allegedly continuing to harass her.
"Michael continues to harass me with threatening emails, texts and voicemails through a third party," Steedle told RadarOnline.com exclusively. "Michael tries to hide behind the Bible but he's a hypocrite. A Christian man would not hurt or insult women."
Steedle is best known for her brief stint on season 2 of Bret Michael's reality show, Rock of Love. She is now trying to launch a talk show.
Regarding the Atlanta arrest, Steedle's rep told RadarOnline.com exclusively, "Cindy stated all along these allegations were completely unfounded. We were confident the charges would be dismissed in a timely fashion and Cindy's name would be cleared."