VIDEO: Bret Michaels & Longtime Girlfriend Kristi Gibson Engaged!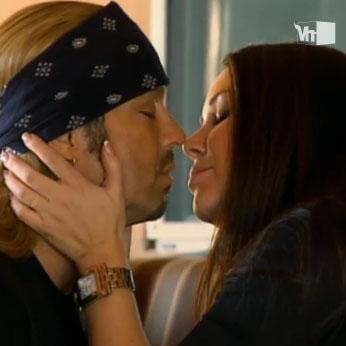 It's been a memorable year for Bret Michaels: he survived a near-fatal brain hemorrhage; he won NBC's Celebrity Apprentice; and now, he's engaged!
On Monday night's finale of his VH1 reality show, Bret Michaels: Life As I Know It, the Poison frontman popped the question to his longtime girlfriend of 16-years, Kristi Gibson -- and she said yes.
In traditional form, the rocker, 47, got down on bended knee and professed his love for Gibson, 39, saying: "I want you to be my wife. Please say yes, or the rejection will kill me right now."
Article continues below advertisement
Despite Kristi earlier in the show saying: "I don't need the piece of paper.. I don't need the ring", she responded to Bret's proposal by saying "of course I will... I love you... I'm speechless... I thought this day would never come."
The happy couple immediately shared the good news with their daughters, Raine, 10, and Jorja, 5.
Papa Bret told them, "I did it! We'll all be together forever! Family hug!"