Exclusive
EXCLUSIVE: Cindy "Rodeo" Steedle Files Second Complaint Against Michael Lohan, Police Investigating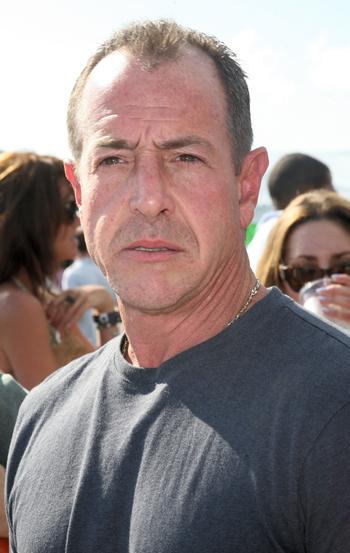 Michael Lohan's legal troubles are starting to outweigh his daughter Lindsay's!
RadarOnline.com has exclusively learned that former Rock of Love contestant Cindy "Rodeo" Steedle has filed an additional complaint against Lohan for continuing to harass her.
The complaint was filed earlier this week in Georgia and police confirm a preliminary investigation is now under way.
"Michael continues to harass me with threatening emails, texts and voicemails through a third party," Steedle told RadarOnline.com exclusively. "Michael tries to hide behind the Bible but he's a hypocrite. A Christian man would not hurt or insult women."
Article continues below advertisement
As RadarOnline.com reported, Steedle recently filed a police report against Lohan with the Southampton Police Department after she says he inappropriately touched her on her bottom and raised his hand to hit her in a rage.
On Friday, Michael told RadarOnline.com exclusively, "she just wants to put herself in the press. I went to Massachusetts for the weekend and she invited her friends over to the house and they trashed it. I told her to get out of my f***ing house or I was going to call the police and that's when she went nuts."
As for claims that he sexually harassed her, Lohan laughs them off, telling RadarOnline.com, "I would never touch that woman. She's gross!"
Steedle tells a different story. She confirms Michael flipped out and asked her to leave, but it was because she confronted him about not getting paid and why he hadn't set up any charities as promised for the reality show she was working on with him, Celebrity House.
Article continues below advertisement
"I invited my friends over on a Friday and I made dinner for everyone in the house," she said. "Having friends to the house was not unusual for the cast and was encouraged by Michael. Then on Saturday Michael called the house and said he wanted everybody out and that he wasn't coming back. I asked him about getting paid and the charities and he began verbally assaulting me on the phone, calling me a wh**e, Sl*t, and a c**t."
Steedle says she left the house that day in better condition than it was when she got there and returned to Georgia. She has since spoken with an attorney and is pursuing her claims against Lohan.
"I was just trying to stick up for the cast and this is what you get in return," she said.
RELATED STORIES
All Charges Dropped In Michael Lohan/Kate Major Case