Exclusive
EXCLUSIVE: Charges Dropped Against Michael Lohan In Kate Major Case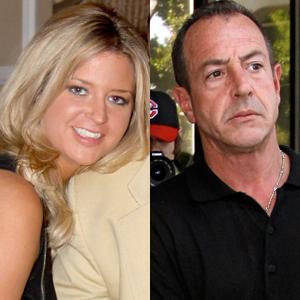 A judge in the Hamptons agreed Wednesday to a personal plea from Kate Major to drop second degree harassment charges against her ex-fiance Michael Lohan, RadarOnline.com has learned.
In addition to asking the judge to throw out the charges, Major also requested that the order of protection against Lohan be dropped; the judge agreed.
Prior to the judge granting Major's request, the District Attorney asked Major in court if she was under the influence of any drugs, alcohol, or medications that would impair her judgment; she responded: "no"
Article continues below advertisement
The judge did say that if Lohan gets re-arrested within the next six months, the charges involving Kate could be re-filed against him.
As RadarOnline.com previously reported, Major, 27, said the incident took place in July, prior to Michael leaving for Los Angeles, when the 50-year-old father-of-four shoved her and kicked her in the face while she was on the ground.
EXCLUSIVE INTERVIEW: Michael Lohan Says Lindsay Will Relapse Upon Rehab Release
Lohan told RadarOnline.com last month that while they did have an argument before he left for L.A., he never laid a hand on her.
So why did Major want the charges dropped? She exclusively told us, "I have personal reasons as to why I dropped the charges. I'm fine with the outcome and just want to move on with my life. I don't want anymore negativity in my life, but I wish Michael all the best in the future."
When asked if they were getting back together, Kate responded, "Not at this time."
Outside of court, Lohan also said they were no longer a couple, and added, "I feel bad for Kate and what she's going through."
Prior to the incident, Lohan and Major were engaged to be married at year's end at Oheaka Castle in New York.