Exclusive
EXCLUSIVE: Judgment Day For Octo-Mom Doc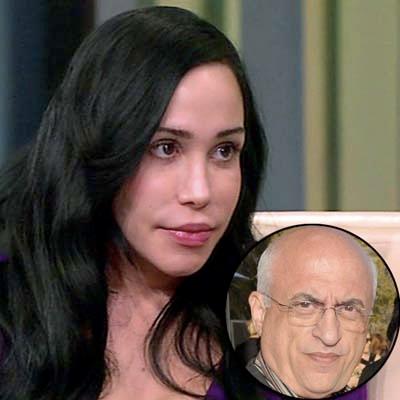 It's judgment day for the Beverly Hills fertility specialist who implanted a dozen embryos in Nadya Suleman -- a controversial move that resulted in her giving birth to octuplets in January, 2009.
On Thursday, January 27, the California Medical Board is meeting to review a recommendation by Administrative Judge Daniel Juarez that Dr. Michael Kamrava be placed on five years probation by the board.
Although the judge previously issued his opinion, the Medical Board has the final say.
Article continues below advertisement
It's not known wheh the board will make public its decision.
As RadarOnline.com has previously reported, Dr. Kamrava was charged with "gross negligence" by the California Medical Board after implanting Suleman with the embryos that resulted in the birth of eight children in January, 2009.
At the time the embryos were implanted, Suleman already had six other children.
During a court hearing last year, Kamrava apologized for implanting the embryos in Suleman which resulted in the birth of the octuplets.
He said: "At the time that I did it, I thought I did the right thing. When I look back at it, even with all those circumstances, I was wrong."
Judge Juarez opined: "The public would be adequately protected by a period of probation that includes, among other things, terms and conditions requiring Kamrava to complete an ethics course. It does not appear likely that Kamrava will repeat acts like transferring an excessive number of embryos as he did in the case of Suleman and another patient, especially given the national publicity surrounding Octo-Mom's case."
Article continues below advertisement