EXCLUSIVE INTERVIEW: Octo-Mom Tells Radar: I Sent Back Check From Porn Company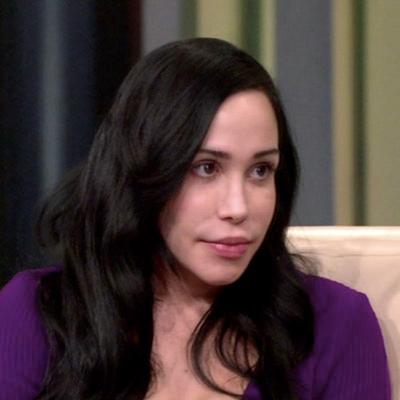 While Octo-Mom Nadya Suleman desperately tries to scrape together enough money each month to pay the bills for her 14 children there is one thing she will not do -- take money from a porn company.
In an exclusive new interview, Suleman tells RadarOnline.com that no matter how close she is to becoming destitute, she is determined not to take money from adult entertainment company Vivid Video, and she's even returned money they've sent her.
Article continues below advertisement
"Vivid Video sent me a check for the mortgage, and I sent it back," Nadya told us.
"I don't take money from porn pushers, and I never will."
After a recent Oprah appearance, where Nadya was given a financial beating by money makeover guru Suze Orman, she has branched out in her bid to increase her income, performing in a bizarre fetish video that she later said was supposed to be a joke.
"I was horrified at the end result, and it was not presented as they had promised," Nadya told RadarOnline.com.
Recognizing her mistakes, Nadya admitted she's struggling: "I really am doing everything I can. I try to forgive my mistakes and take encouragement from my successes."
However, she is determined not to take any money from the porn company: "So far I have turned down more than a million dollars from Vivid Video even though I almost lost my home and I believe that makes a clear statement of how I feel towards that type of industry."