Exclusive
EXCLUSIVE: Jason Davis' Father Begged Him To Go Into Rehab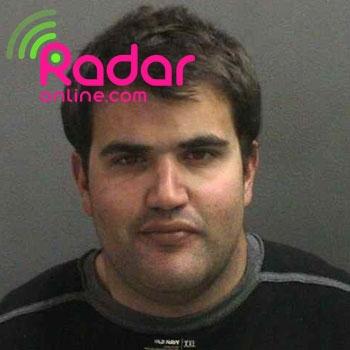 When an overdose landed Jason Davis into Cedars-Sinai Medical Center last January, his father literally begged him to go from the hospital straight into in-patient rehab, RadarOnline.com can exclusively reveal.
Now, as RadarOnline.com reported Friday, Davis has been busted again for possession of a controlled substance. It happened just a day after the live reunion episode of Dr. Drew's Celebrity Rehab, which had featured Davis in the cast.
Article continues below advertisement
Davis' father, Nebil Zarif made several trips to Cedars last January to see his son, a well-placed source tells RadarOnline.com exclusively. "He was literally begging Jason to go directly into rehab once he was medically stablized. He was so concerned, he even brought in an addiction specialist who also tried to convince Jason.
"The two men discussed Jason needing a minimum of 90 days in-patient to get clean."
Jason refused, and would only promise to attend out-patient counseling, the source says. He subsequently joined Dr. Drew's cast of misfits for Celebrity Rehab, and it wasn't long before he was back using.
Davis, the son of wealthy socialite Nancy Davis -- he and his brother Brandon both took their mother's last name several years ago -- is currently free on $20,000 bail.
"My son is an addict," Nancy Davis told RadarOnline.com last year.
Article continues below advertisement