Exclusive
EXCLUSIVE INTERVIEW: Zsa Zsa's Husband Tells Her About Amputation -- She Asks, 'Am I Going To Die?'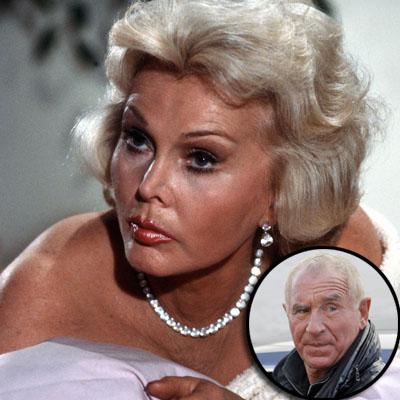 Ailing Hollywood actress/socialite Zsa Zsa Gabor, 93, asked 'Am I going to die?' when she was told doctors performed emergency surgery to amputate part of her leg.
In an exclusive new interview with RadarOnline.com, the icon's husband, Prince Frederic von Anhalt, revealed he broke the news about the heartbreaking procedure on Monday morning.
"The doctors and I sat down and explained it to her. She was very alert," Frederic said.
Article continues below advertisement
"She was not very emotional at all.
"She asked, 'Am I going to die?' and I told her that is why they took the leg.
"I told her that the doctors said that the infection was moving and if it had gone into her hip -- that would be it -- she would die."
As RadarOnline.com first revealed, medicos at the Ronald Reagan UCLA Medical Center decided on the procedure after an MRI revealed an infection had spread into the bone.
The operation last Friday lasted just more than an hour.
"I helped Zsa Zsa sit up in the bed, and I showed her the bandages where her leg used to be," Prince Frederic revealed.
"She saw it and is aware that her leg is now gone. I told her she didn't need it anyway, that I will just carry her everywhere. She chuckled at that."
Prince Frederic, who's been married to Gabor for 25 years, said he felt devastated at his decision to give doctors the green light to amputate her leg.
Article continues below advertisement
But he said the Hungrarian star -- confined to a wheel chair and after suffering a stroke in 2005 -- was no longer in pain.
"She is on morphine and will probably be in the hospital for about two weeks or so, depending on her recovery due to her age," he said.
"So far, doctors are happy with her progress but we will see... it is still pretty early to tell.
"But she will be 94 next month. I plan on having a party for her, if we have to have people come to the hospital room, we will do that."