Exclusive
EXCLUSIVE: Janine Lindemulder Released From Jail, Says 'Jesse James Does Not Want Me To See My Daughter'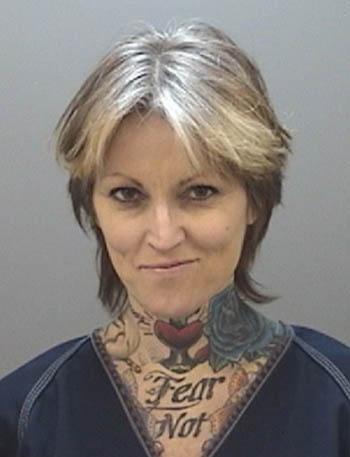 In her first interview since being released from Hays County Jail in Austin, TX Sunday, Jesse James' ex-wife Janine Lindemulder spoke exclusively to RadarOnline.com and claims: "Jesse James does not want me to see Sunny and intentionally ambushed me so that I would go to jail."
Lindemulder was arrested Saturday for harassing Jesse with numerous phone messages, and now she's hurling outrageous accusations at her ex.
Article continues below advertisement
"I was absolutely oblivious to the three warrants that I had," says the former porn star.
"Jesse does not give me ways or any means to contact my daughter. Sunny has a cell phone but it's never on. He forces me to call his phone. There have been times where I have not spoken to my daughter in 40 days.
"In November, Sunny was hospitalized with a deadly infection and I never knew nor was I informed," Lindemulder cries. "It was a life threatening infection and I didn't know. That's not good parenting."
Lindemulder's claims have not been independently verified.
James married Sandra Bullock after his split from Lindemulder, who subsequently spent six months in prison on tax evasion charges. During that time, she lost custody of Sunny and Bullock and Sunny developed a close stepmother-daughter relationship which is continuing even though the Blind Side star and James famously divorced last year.
As RadarOnline.com reported, the Hays County Sheriff's Department made arrested Lindemulder just outside of Austin Saturday morning.
Article continues below advertisement
Jesse and Lindemulder are locked in a bitter custody battle over their 7-year-old daughter Sunny. They have shared custody but the girl lives with her father at his new home in Austin, while Janine only has visitation.
Lindemulder says her attorney Richard Masson posted $840 bail, and says she wants absolutely no contact with Jesse, other than when it concerns her daughter.
"Sunny is the most important thing in my life and want to be part of her life," she says. "Jesse has made this virtually impossible and is manipulating the entire situation."