Exclusive
EXCLUSIVE INTERVIEW: Celeste Flores-Narvaez Says Video Shown At Murdered Sister's Memorial Was 'First Time I Saw Debbie Dance'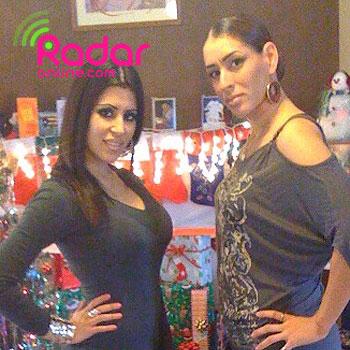 Friends and family celebrated the life of Debbie Flores-Narvaez Friday at the Luxor in Las Vegas, and in an exclusive interview with RadarOnline.com, the murdered dancer's sister Celeste says "I got to see Debbie dance for the first time."
"When I saw the videos and slides of Debbie dancing at her memorial, I couldn't stop crying. She was so graceful," a sobbing Celeste says. "She was just so talented and so gorgeous."
Article continues below advertisement
More than 200, including family and friends and celebrities with whom Debbie worked, gathered to remember Flores-Narvaez and share fond memories.
"One of Debbie's friends told a story of how feisty she was and almost immediately everybody laughed," Celeste tells us. "That was Debbie to a tee. She was definitely feisty, yet adorable at the same time. Everybody loved her."
"Debbie shared the stage with lots of celebrities, including Carrot Top who attended the memorial," Celeste adds. "It was incredible to see how many people my sister touched and how they all had wonderful memories of her. One of the most commonly used words to describe Debbie was 'passion.' She had such a passion for life, for her family and for her dancing career.
MORE ON:
Celebrity Justice
"Dancing was her life. She's always say 'when life throws you a curve ball, just shut up and dance'."
Debbie Flores-Narvaez, 31, was reported missing December 14 after not showing up for rehearsal for the Luxor's Fantasy show. Her dismembered remains were found in a downtown Las Vegas home last week, placed in cement-filled tubs. An autopsy showed she had been choked to death.
Debbie's ex-boyfriend, 32-year-old Jason "Blu" Griffith, was arrested in Las Vegas January 8 and charged with her murder. He dated the showgirl for the better part of the past year, and had previously been charged with domestic battery in connection with an October 22 incident with Debbie.