Exclusive
EXCLUSIVE: Friends Close To Martin Sheen Were At Charlie's House As Party Raged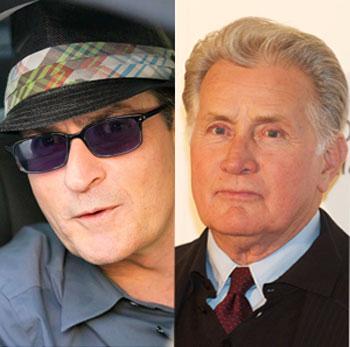 Family friends close to Martin Sheen were at Charlie Sheen's house as he partied before landing in the hospital, a source familiar with the situation told RadarOnlne.com.
"The friends are close to Martin Sheen and went over to Charlie's house to bring him food and check up on him Wednesday," the source, who is familiar with the porn stars at Sheen's house, said.
"Charlie doesn't trust them. He told the girls that they are 'rats,' meaning they go back to his family and tell them what he's doing."
Article continues below advertisement
Ironically, the friends who were checking on Charlie stayed overnight at the house! One of the porn stars complained that she was verbally attacked by the female friend and it turned into an ugly situation.
"They slept over," the source said. "They were there the next morning and in fact it was the female friend who called Dr. Paul Nassif. That friend made the first call to 911 but didn't describe the situation as an emergency.
Nassif then called 911 at about eight minutes before 7 am Thursday, as RadarOnline.com was first to report.
SEXY PHOTOS: Charlie's Porn Star Bree Olson
Sheen had barely slept since Monday and was smoking and snorting cocaine. As RadarOnline.com reported exclusively he was anemic with an elevated white blood cell count and dehydrated when taken to the hospital. Doctors suspect he has an ulceration.
The Two and a Half Men star went home Thursday night.