Exclusive
EXCLUSIVE: Dennis Hopper Trust Appealing Estranged Wife's Injunction Preventing Auction Of Late Actor's Artwork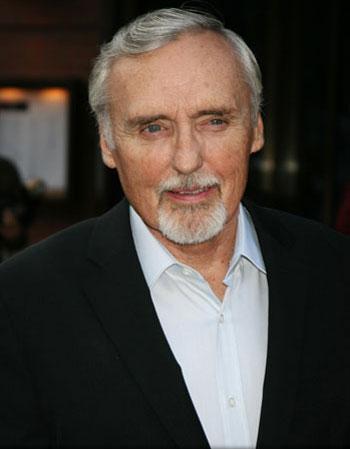 The Dennis Hopper Trust filed legal docs in a Los Angeles court this morning, formally requesting a stay of a temporary restraining order that was recently granted to Hopper's estranged wife, Victoria.
The TRO was granted to Victoria by Judge Mitchell Beckloff on January 6th, stopping a scheduled sale at Christie's Auction House of more than 200 pieces of Hopper's artwork and other items, after she claimed 32 pieces belong to her.
Article continues below advertisement
DOCUMENTS: The Dennis Hopper Trust Request A Stay Of His Estranged Wife's Injunction
The Dennis Hopper Trust have fired back, requesting that the order be reversed and the auction be allowed to proceed on January 11th and 12th, as planned, claiming that Victoria is backtracking on a previous agreement to allow the sale of the items.
In addition, the Trust claim that they are willing to compensate Victoria in the future if and when she is able to prove ownership of the items and that they will suffer significant financial penalties if the auction does not go ahead.
"On January 6, Victoria Duffy Hopper manipulated the litigation process and misled the Court to obtain an ex parte temporary restraining order to which she was not entitled," the documents state.
"The responding parties, the trustees of The Dennis Hopper Trust created March 31, 1998 (the Trust) have filed an appeal from that ruling...The Trustees respectfully submit the stay they request should be granted because (1) the Trustees, in this application have agreed to an accommodation that will prevent any prejudice to Victoria if the request stay is granted (2) the Trustees and innocent third parties will be prejudiced if the stay is not granted, and (3) the Trustees' appeal is meritorious."
Article continues below advertisement
Victoria was married to the late actor for fourteen years, and was embroiled in a much publicized and bitter divorce from Hopper when he died, from complications caused by prostate cancer, on May 29th 2010.
The couple had a daughter together, Galen, 7, and were also fighting for custody right up until the time of the Easy Rider star's death.
RELATED STORIES:
Dennis Hopper's Ex-Wife Wins Injunction Stopping Auction Of His Art Collection