Exclusive
EXCLUSIVE: Criminal Investigation File Delivered To Lindsay Lohan's Judge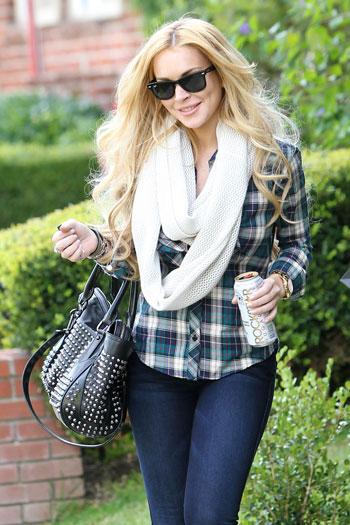 The Beverly Hills judge who could find that Lindsay Lohan violated her probation was personally delivered the cops' criminal investigation file into last month's tussle with a Betty Ford Center rehabilitation technician, RadarOnline.com has exclusively learned.
Los Angeles Superior Court Judge Elden Fox, who previously warned the rehabbed actress she could be sent back to jail for violating the terms of her probation, was given the file from a member of the Palm Desert Police Department.
Article continues below advertisement
"The file is currently under seal and Judge Fox is reviewing it," a source with knowledge of the situation told RadarOnline.com.
Judge Fox will determine what if anything he will do with the police report, the source said.
Holland had accused an "out of control" Lohan of throwing a phone at her after being caught allegedly drinking and violating curfew — which lead the Palm Desert Police Department to find the 24-year-old breached probation during the December 12 altercation.
Lohan's freedom now rests in the hands of the Riverside County district attorney's office, which will decide whether or not the embattled actress should be charged with battery.
If it's decided the incident with Holland warrants a battery charge, Judge Fox has the power to return Lohan, 24, to jail.
Deputy District Attorney Danette Meyers, who prosecuted Lohan, told RadarOnline.com: "I haven't received a police report on what occurred and until I get the information I have no reason to believe any violation occurred."