Exclusive
EXCLUSIVE: Charlie Sheen Paid Porn Star Kacey Jordan $30,000 -- Wrote Her Check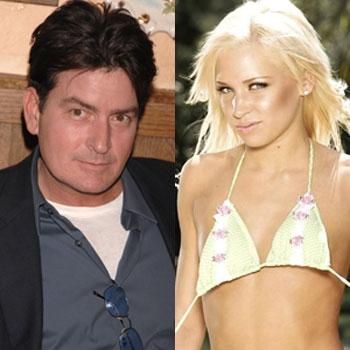 A drugged up Charlie Sheen wrote porn star Kacey Jordan a check for $30,000 after she partied with him in the hours before he was hospitalized, RadarOnline.com has exclusively learned.
What's more, 22-year-old Jordan is on a mission to sell out her wild night with the Two and a Half Men star and has accepted paid media deals with a number of outlets, including new television interviews.
"Kacey is telling friends Charlie personally wrote her a check for around $30,000 for her services," a source close to the XXX vixen told RadarOnline.com.
Article continues below advertisement
"She's even photocopied the check and is proudly showing it off to people."
EXCLUSIVE VIDEO & PHOTO: Martin Sheen Visiting Charlie At The Hospital
Until now, it had not been known that Sheen, 45, had paid any of the up to five porn stars who were at his Los Angeles mansion during the wild 36-hour bender.
"Kacey was paid as an escort," the source with knowledge of the transaction told RadarOnline.com.
In her first interview, Jordan said the actor was "wasted out of his mind" when she first saw Sheen at the start of his party.
Giving a detailed account of the bender that led to the Two and a Half Men star checking into rehab, Jordan revealed she challenged Sheen to a drinking game and poured herself a glass of vodka which he then proceeded to finish in seconds.
Jordan said at a stage later on in the night when everyone had had too much to drink a phone call went out for drugs.
A man carrying a Gucci satchel arrived and delivered what she claims was about "20 grand worth of coke".
Article continues below advertisement
She said Sheen took a "huge chunk from the rock of coke" and shoved it into a green pipe and then smoked the drugs.
Sheen checked himself in a rehabilitation clinic on Friday after he was released from Cedars Sinai Medical Center on Thursday in Los Angeles on Thursday after a night of partying with female friends at his home.
SEXY PHOTOS: Charlie's Porn Star Bree Olson
Not soon after it was announced he would be checking into rehab, the scandal plagued star told RadarOnline.com's Senior Executive Editor Dylan Howard he was "fine".