WikiLeaks Founder Julian Assange Granted Bail, Awaiting Release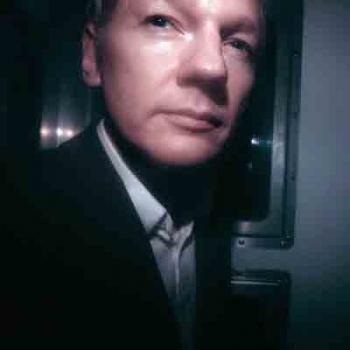 Despite protests from English and Swedish authorities, Julian Assange was granted bail on Thursday by a British high court judge, who said he didn't believe the controversial founder of WikiLeaks was a flight risk, RadarOnline.com has learned.
Assange was still in custody early Thursday as his legal team and supporters worked to collect the 240,000 pounds ($380,000) needed to spring him.
British High Court justice Duncan Ouseley told prosecutors (who'd appealed Tuesday's ruling granting Assange bail) that he believed the 39-year-old Australian "would diminish himself in the eyes of many of his supporters" if he attempted to run, and "clearly does have some desire to clear his name."
Article continues below advertisement
While awaiting his next court date, Assange will stay in a 10-bedroom mansion in England that's owned by WikiLeaks supporter Vaughan Smith. Assange must wear an electronic monitoring bracelet, check in with authorities on a daily basis and keep court-designated curfews under the terms of his release.
Assange's been in custody since December 7, after he surrendered to Scotland Yard police in London over an arrest warrant in Sweden, where two women have accused him of rape, molestation and unlawful coercion. Assange's lawyers said he denies the accusations, and is willing to discuss the incident with Swedish authorities via a video stream, or in England.