WEEKEND BOX OFFICE: No One Wants To Know About 'How Do You Know'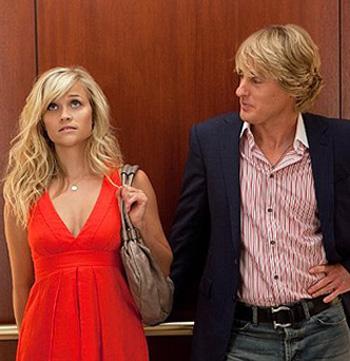 The box office numbers this weekend come with more extremely bad news for A-List stars, RadarOnline.com is reporting.
How Do You Know, starring Reese Witherspoon, Owen Wilson, Paul Rudd and Jack Nicholson, is one spectacular flop, and will be among the biggest financial disasters for any studio in 2010.
How Do You Know, which cost $120 million to produce with all those big star paychecks, took in just $7.6 million its opening weekend. That's one huge ouch!
Article continues below advertisement
The Tourist, with Johnny Depp and Angelina Jolie, continued its slide after a mediocre opening last week. It finished fifth this weekend, taking in a tepid $8.7 million.
Number one in the box office rally was TRON: Legacy 3 D, with an estimated $43.6 million in ticket sales.
But the real winner, for the third weekend in a row, is Black Swan. The Natalie Portman thriller took in another $8.3 million this weekend in fewer than 1000 theaters. It has already grossed more than the mere $13 million it cost to produce.