Ugly Betty Star Michael Brea Arraigned For Murdering His Mother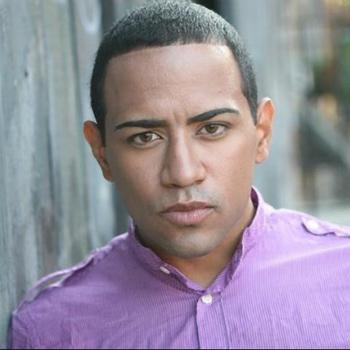 Michael Brea was arraigned on charges of second degree murder Friday, in the shocking slaughter of his mother Yannick.
The actor who appeared in several episodes of Ugly Betty and the movie Stand-Up 3D did not enter a plea during his arraignment in the hospital prison ward where he's being held, RadarOnline.com has learned.
Brea was also charged with criminal possession of a weapon.
On November 23, Brea's mother, Yannick was found hacked to death -- and reportedly decapitated -- in her bathroom. Cops found the actor hiding in his bedroom with a three-foot sword. The two shared an apartment in Brooklyn.
Article continues below advertisement
Brea's relatives are standing by him despite the gruesome nature of the crime. In a statement, the family called him "a compassionate, gentle, intelligent, spiritual and loving man" who they say is in need of help.
"His family and friends know, without question, that Michael was not well in the moments leading to" Yanick's murder, the statement says.
In an interview with the New York Daily News, Brea claimed he was hearing voices prior to the attack.