REPORT: Actor Michael Brea Killed Mom With Sword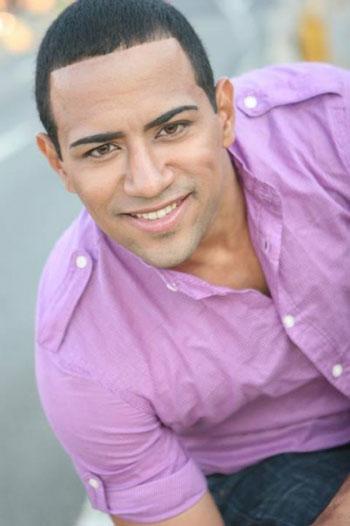 Actor Michael Brea who appeared on Ugly Betty and in the feature film Step-Up 3D, is in a Brooklyn, New York, jail after allegedly killing his mother with a samurai sword while chanting passages from the bible, RadarOnline.com has learned.
According to WPIX11, Brea reportedly decapitated his mother's head Tuesday during the gruesome and vicious attack.
Charges are pending against Brea as the investigation continues, reports WPIX11.
Article continues below advertisement
Neighbors who lived on the first and third floors of the Park Place apartment building in Prospect Heights say heard screams coming from the building on the second floor at about 1:30am on Tuesday.
Neighbor Gregory Clare said: "I hear the brother chasing her his mother through the house and he's just saying a bunch of like Bible passages like, 'Repent, Repent, Repent. I heard him chasing her through the house and I hear a loud scream and so I have my father call the cops, call 911."
Officers described the crime scene as "extremely bloody" where Brea's mother, 55-year-old Yannick, was found and immediately pronounced dead.
"I had just dozed off to go to sleep and then I woke up to somebody screaming," Bernard Bent said.
"It sounded like lady's voice and after a while I just didn't hear the woman's voice again."
When officers arrived, they found the mentally disturbed 31-year-old actor.