Reality Star Alexis Neiers Busted With Heroin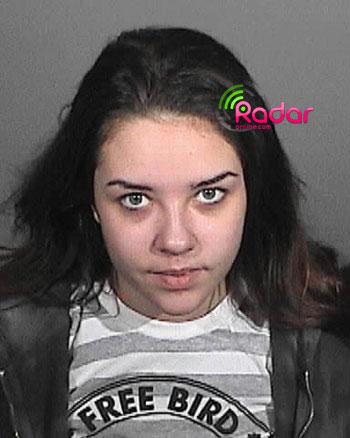 Alexis Neiers was arrested in Los Angeles on suspicion of probation violation and possession of heroin Tuesday, RadarOnline.com has learned, after police found the 19-year-old Pretty Wild star with black tar heroin.
Read The Booking Sheet
Probation officers visited the teen's home after she hadn't checked in with them after her release from jail this past July, according to the The L.A. Times, who said officers subsequently searched the house and found the contraband in her purse.
Article continues below advertisement
Her sister Tess Taylor Tweeted about the arrest Tuesday, writing: "Its soo crazii how you can think things are so perfect, but in reality they are falling to pieces in front of your eyes without you even noticing it... Keep your head held high, and that pretty little smile shining... You will be OKAY."
Neiers, as RadarOnline.com previously reported, was a member of the Bling Ring, a pack of Southern California teens who masterminded a plot to steal from the homes of stars such as Orlando Bloom, Paris Hilton, Lindsay Lohan and Audrina Patridge, among others.
Neiers, 19, was already on probation after she pleaded no contest to burglarizing Bloom's Hollywood Hills home, for which she spent 30 days of an 180-day sentence in L.A. County jail. If she's found to have violated her probation, police said, she could spent up to three years behind bars for Tuesday's infraction.
RELATED STORIES:
EXCLUSIVE INTERVIEW: 'Bling Ring' Inmate's Mom Gives Lindsay Lohan Jail Advice