PHOTOS: Cher Bares All, Still Flauntin' It At Age 64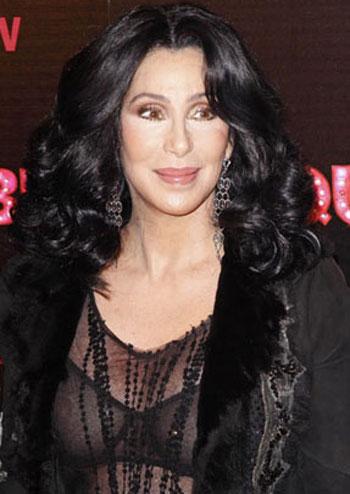 Cher and Christina Aguilera were snapped together at the Madrid, Spain premiere of Burlesque, where the elder singer was clad in a risqué get-up alongside her younger co-star -- and RadarOnline.com has all the photos for you.
Cher, 64, wore a sheer top and short skirt, while Aguilera, 29, was comparatively conservative in a black dress that stopped at the calves.
Cher reportedly was a mentor to Aguilera on the set of the film, which has been a commercial disappointment in the states as it opens abroad.
Article continues below advertisement
"She gave me so much advice, both personally and professionally," Aguilera said of Cher. "She didn't even have to open her mouth. She is just such an incredible presence and person. Been there and done everything before any of us came along. I admire and respect that truly."
Cher said her "relationship was good on- and off-screen" with her young show biz colleague, adding she's "been through many of the things she has gone through.
Christina Aguilera Meets New Beau's Parents On Romantic Holiday Weekend
"You can tell someone advice, and it was a way of connecting on and off the set," Cher said of Aguilera.
As RadarOnline.com previously reported, Aguilera filed for divorce from Jordan Bratman, the father of her 2-year-old son Max, on October 14. She's now romantically connected to Matt Rutler, her assistant on the set of the musical film.