PHOTOS: Cher And Chaz - Mother & Child Reunion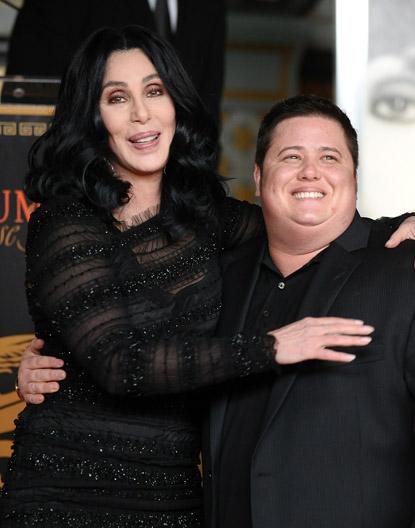 In recent years, it's been rare to see Cher and her daughter-turned son Chaz Bono in the same place at the same time, but photographers got shots of the two during a ceremony at Hollywood's iconic Grauman's Chinese Theatre Thursday, where the Burlesque star left her hand and footprints.
As RadarOnline.com previously reported, Cher appeared on The Late Show with David Letterman last week, and said that others have been supportive in the wake of Chaz's life-changing decision to undergo gender reassignment surgery, particularly in the hot glare of Hollywood's magnifying glass.
Article continues below advertisement
"A lot of people have come up to me and said Chaz is very brave," Cher told Letterman of her child with the late Sonny Bono, formerly known as Chastity. "Because to make this decision with me as your mother, it's difficult, because you're in the limelight, there's no place you're going to hide."
In the past, Chaz has said he believes "that gender is something between your ears - not between your legs."