Paula Deen's Former Housekeeper Sentenced To Prison For Theft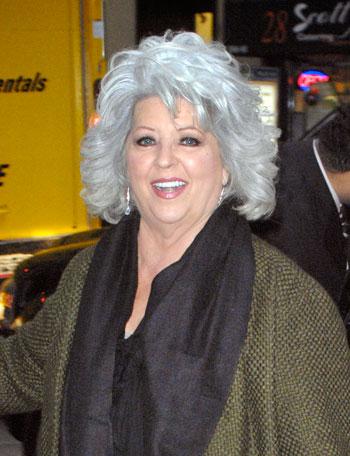 Paula Deen's former housekeeper is headed to prison after pleading guilty to theft by receiving stolen property from the Food Network star's home, specifically - jewelry.
Mary Alice White appeared in Chatham County Superior Court in Georgia last week and was sentenced to 18 months in prison plus an additional six years of probation upon her release.
As part of her probation, she is required to disclose her conviction to any future employer.
Article continues below advertisement
In a statement to RadarOnline.com, Deen's publicist said, "Ms. Deen and her husband Michael Groover are saddened by the turn of events regarding Miss White. Aside from the obvious loss, they are mostly saddened by the betrayal of trust. With that said, they hope to focus on their family and friends over the holidays and put this disappointment behind them.
Glamorous Life of Food Network Chefs
White was arrested in May after trying to pawn a pair of $18,000 earrings at a Savannah pawnshop and then arrested again about one week later after trying to pawn more jewels – a $7,000.00 Rolex watch and $2,500.00 bracelet.
White worked for Deen for nine months before she was caught with her "fingers in the cookie jar."
Deen is known as the 'Queen of Southern Cuisine.'
In addition to her shows on The Food Network, she runs a hallmark restaurant in Savannah called, "The Lady and Sons."
RELATED STORIES:
EXCLUSIVE: Gordon Ramsay's Mistress Writes Open Letter To His Wife