EXCLUSIVE: Jersey Shore's Pauly D Gets His Own Show!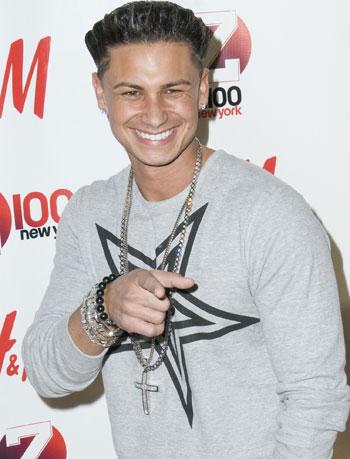 Paul "DJ Pauly D" Delvecchio is the first cast mate to be chosen by MTV to have his own show!
RadarOnline.com was the first to report that the spiky haired DJ officially began shooting a pilot for his spin off of the mega hit show Jersey Shore, and almost three months later MTV has finally announced they closed a series option deal with the Jersey Shore cast member.
Chris Linn, MTV Executive Vice President of Programming and Head of Production MTV released a statement as to why Pauly D was chosen from the spicy cast.
Article continues below advertisement
"At the heart of 'Jersey Shore' is the unique and genuine cast and Pauly D truly embodies both qualities."
"He's distinguished himself onscreen as the fun-loving, well-coiffed and dependable guy you can't help but want to hang out with."
EXCLUSIVE PHOTOS: Back To The Future; Jersey Shore's 'The Situation' Bringing Back Retro Suede Jumpsuit
The reality star began shooting in his hometown of Rhode Island in September and then moved the entire production to The Palms in Las Vegas where he has a regular job as a DJ.

Pauly D has been on tour traveling the world deejaying while holding down a Vegas residency. He has successfully combined his passion of spinning and reality TV personality to make a new show.